University of Twente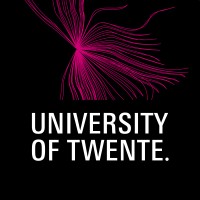 Want to know more about University of Twente as an employer?
Take a look at their career website for more information.
3.150 employees
Active in The Netherlands
Working at University of Twente
A top employer in every aspect. That is what we strive for every single day.
Deliver outstanding graduates, generate ground-breaking ideas and world-class innovations, and let our staff be outstanding experts in their field. Together with our employees, we want to achieve these ambitious goals. We think that this is only possible if everyone feels good and at home.
Diversity and inclusion lead to more innovation, greater opportunities for all, better access to talent and improved performance.
The University of Twente embraces and encourages diversity in many forms. UT strives to create an inclusive community that fosters open and supportive research, education, valorization and working environment. We are working to improve diversity, inclusion and equity within our community.
A balanced representation of women in senior academic positions at UT is key to gender diversity and inclusion. We have not achieved this balance yet. However, it is our objective to catch up in this respect, and we are therefore striving to recruit 10 female professors at UT between now and 2020.
Our ultimate goal is to make UT a diverse and inclusive organisation, where quality is paramount. We have instituted the prestigious Hypatia Chairs to underscore the importance of diversity and inclusion.