Radboud University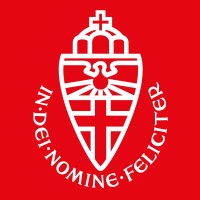 Want to know more about Radboud University as an employer?
Take a look at their career website for more information.
5.500 employees
Active in The Netherlands
Working at Radboud University
Radboud University contributes to a healthy, free world with equal opportunities for everyone. And for this purpose, we require people who can each make their own contribution to our study programmes and research. We work together to help students find their way and to ensure that science can progress. We do this in modern, green surroundings where the work environment is informal and colleagues are literally and figuratively within easy reach of each other.
You have a part to play
At Radboud University, your knowledge and skills will be valued. You will be given the opportunity to take responsibility and show initiative. And if you wish to develop your potential, you will be given ample opportunity. You will also find that our terms of employment focus on your needs, which makes it possible for us to help you achieve a good work-life balance. What's more, we offer a good salary and sufficient leave as well as other attractive terms of employment.
D&I at Radboud University
Radboud University is contributing to a healthy, free world with equal opportunities for all. How do we realise a diverse and inclusive campus for all our students and staff?
Mission and Vision
To jointly map a path towards the sustainable promotion of a safe, inclusive and equitable campus society that embraces and embodies diversity and the values of social justice for all and seeks to unapologetically advocate and agitate for positive change.
Mission
Lead, facilitate, mentor, stimulate and support all levels of the organization to achieve diversity, equity and inclusion objectives through collaboration and insightful programming.
Vision
To have DEI firmly embedded into the organizational culture of RADBOUD so that it becomes a Way of Being.