Provincie Noord-Holland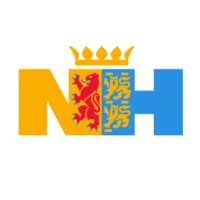 Want to know more about Provincie Noord-Holland as an employer?
Take a look at their career website for more information.
50% male / 50% female
Avg. age 45 years
1.400 employees
Active in The Netherlands
Working at Provincie Noord-Holland
Bij de provincie Noord-Holland werk je aan de toekomst. Elke dag opnieuw zet je je samen met 1.400 collega's in voor ruim 2,8 miljoen Noord-Hollanders door te werken aan technologische innovaties (zoals slimme apps), slimme infrastructuur (smart mobility), energietransitie en natuurontwikkeling. Zo lever jij een bijdrage aan de samenleving.
En ook jóuw toekomst staat bij ons centraal. Je krijgt alle ruimte om te kiezen welke kant je op wilt en om je ambities waar te maken.