HEINEKEN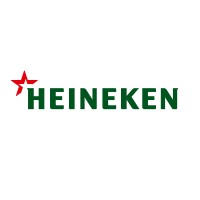 Want to know more about HEINEKEN as an employer?
Take a look at their career website for more information.
50% male / 50% female
Avg. age 30 years
85.000 employees
Active in 190 countries
HEINEKEN is one of the world's leading beer brewers, with brands available in 178 countries around the world. We are a proud, independent, international brewer that aims to surprise and inspire consumers around the world. We value passion for quality, enjoyment of life, respect for people and our planet. Consumers around the world can enjoy our brands. In addition to Heineken's most valuable international premium brand, our portfolio includes more than 250 brands: Amstel, Brand, Desperados, Sol, Dos Equis and Primus. In addition, HEINEKEN is the world's largest producer of cider, with brands such as Jillz, Strongbow Gold and Apple Bandit.
HEINEKEN remains innovative on all fronts. Both in products, such as our recent introductions of Wieckse 0.0% and Jillz 0.0%, as well as on packaging, such as the 4L Tap for Heineken and Amstel. In addition, we are constantly optimising our business and production processes. That's why there are so many challenges for all disciplines: from Technology and Logistics to Sales, Finance, IT and HR. Whether you work in one of our breweries with state-of-the-art technology or at the office where you work on the positioning of our brands: every day you are challenged to come up with smart solutions together with your own colleagues and colleagues from other disciplines.
Through our "Brewing a Better Future" Program, we create real and sustainable value for all our stakeholders: for our people and communities in which we operate, for the environment and we ensure a positive impact of the role of beer in society. We want to use our position as the world's most international beer brewer to contribute to positive change and create a more liveable world.