Full Force Digital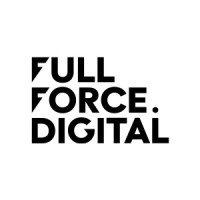 Want to know more about Full Force Digital as an employer?
Take a look at their career website for more information.
IT & Digital Consulting
Utrecht, NL
50% (f) / 50% (m)
Avg. age 33 years
30 employees
Active in The Netherlands
Working at Full Force Digital
Full Force Digital is a boutique, no-nonsense digital transformation company . Customers tell us we are unique in our commitment of the delivery of the value.
The Force is highly qualified and represents a wealth of (executive) experience. Since the start in 2019 we built an impressive list of customers, including Rituals, AkzoNobel, Danone, Mitsubishi, Louwman Group, Sanquin and others.
Since we are committed to learning and (individual) development, we support this with learning budgets, personal growth conversations, carefully planned assignments, mentoring program and regular progress meetings.
We are offering very competitive salaries, pension, learning budgets, travel allowances and more.