AB InBev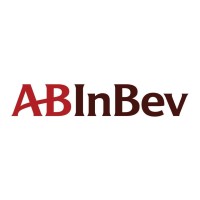 Global Headquarters: Leuven
Active in 150 countries
40% / 60%
Avg. age 35 years old
AB InBev is the world's leading brewer. We produce over 500 beers, including world-famous brands such as Budweiser, Stella Artois and Corona, and we want like-minded, hard-working and passionate people to join our teams in Europe.
Our dream is to Bring People Together For a Better World. Beer, the oldest social network, has been bringing people together for thousands of years. We're building a company to last, brewing beer and building brands that will continue to bring people together for the next 100 years and beyond.
At AB InBev, we believe that No.1 isn't a position, it's a mindset. We're a company of owners, an organisation that believes in achieving excellence every day, in every way. We're driven by the people around us, and we're motivated by the inspiring minds we work with.
If you're ready for a challenge, we offer four different graduate programmes that will help you develop and accelerate your career at one of the world's most successful organisations.
Want to know more about AB InBev as an employer?
Check out the company's career website.
We don't have a specific focus on studies we're looking for as we don't want to be biased on the types of studies that have been done. So feel free to contact us if you are convinced that you are suitable for the job!
Currently there are no events.